Eesa Amjid, who plays for the Baggies' Blind team, was given the honour of a call-up to the England Squad and joined them for a training camp at St George's Park.
The four-day camp consisted of several training drills designed to improve every individual player, working on numerous areas of their game, including passing, shooting and other drills that were aimed at recovery and team bonding. The squad also had the privilege of training on the Tony Larkin pitch, which is bespoke dedicated to blind football and one of only two in the entire country. The team also made use of the brilliant facilities available to them, including the hydro pool for recovery and relaxation after a hard day training.
Not all of their time was spent using the world-class facilities that St. George's Park has to offer and developing their game on the pitch. Eesa and the entire squad also spent time in the classroom, where they are working on the tactical side of the game, making sure they understand the variety of ways in which the game can be played and what their individual roles in the team have to be.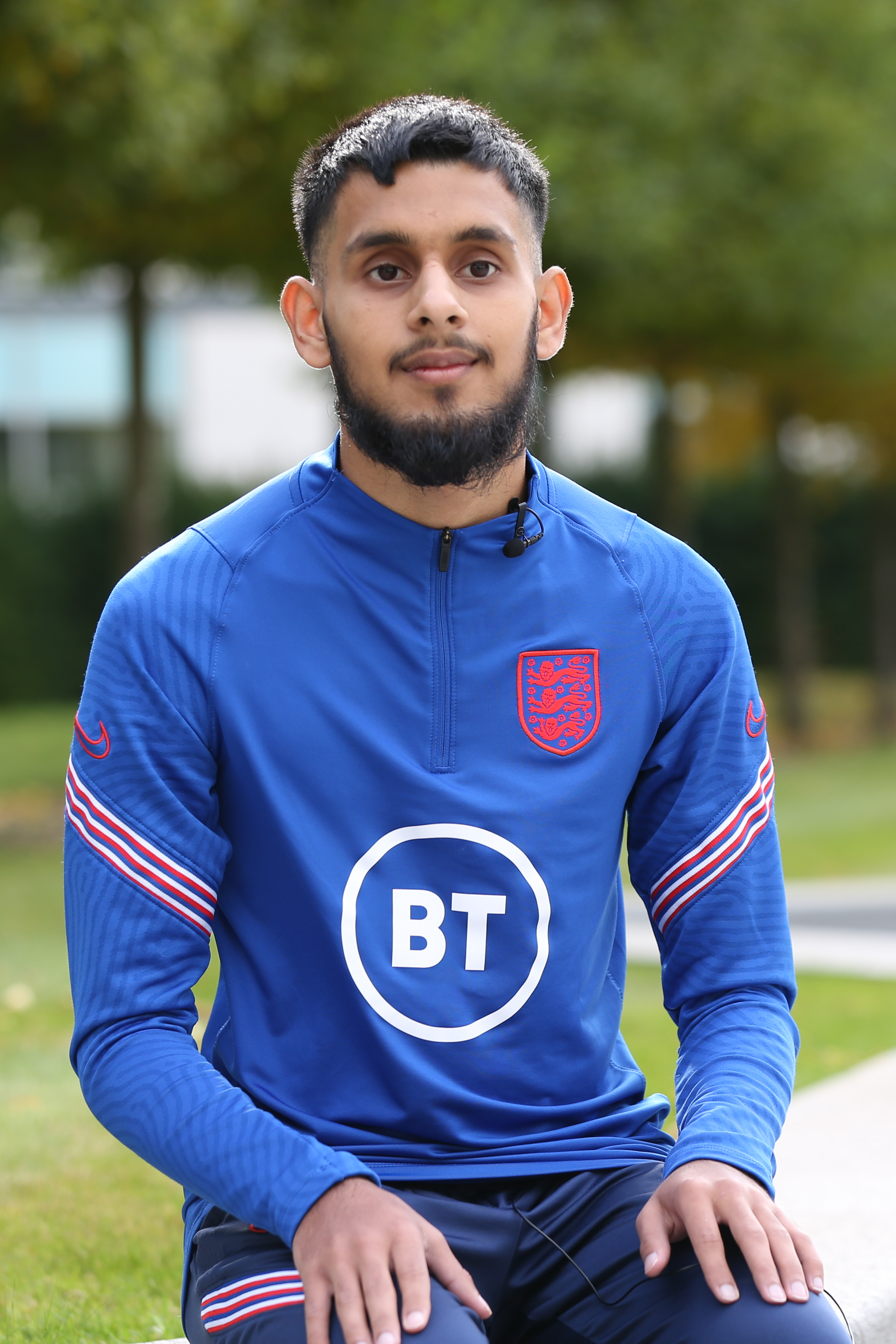 After an intense few days' training with the squad, Amjid made his debut for the three lions against Germany where despite Eesa and his team came away with what is a creditable goalless draw against a good Germany team.
England played Germany not once but twice, with the second match also resulting in a 0-0 draw.
Eesa gave his perspective on how it felt to be called up for England and to represent his country, as well as what it was like to use the facilities at St. George's Park. He said: "It was good. I have been training for a few years now, so it felt good to finally be called up to train with the England team, so I felt excited to be called up.
"It's been a dream for me to play for the England team, so that was something that I had looked forward to doing, so I enjoyed having that opportunity.
"It's a lot more intense and louder, the players are internationals, so they have more quality. You just have to do your basics to a better standard than you do in the league.
"They've got very good facilities over there (St. George's Park), so it was good to use them.
"My Mum and Dad were very proud and very happy for me. After the game, they told me that I had played well and congratulated me on my appearance for England, and they were very happy."
Paul Glover, the Head Coach of West Bromwich Albion's blind football team, has given his reaction to Eesa's maiden England cap. He said: "Coaching the blind team has given me some fantastic opportunities, and I've met some very talented individuals throughout the process, and I'm really honoured to be a part of that.
"I am extremely proud of him. I have been working with Eesa since he was nine years old. His dedication over the years and his eagerness and passion for learning has really shone through, so when he got called up we as coaching staff were buzzing for him. We are really delighted for him and his family."